Passtopass.org is a non-profit charity  501 (c) 3 registered in the state of Washington.
EIN 82-0805377
Benevity offers a method to donate through your employer (such as Microsoft, Google, Coco Cola and hundreds more) and the employer matches the donation.

   Network for Good direct link 
This charity giving site has a page for Passtopass.org or scroll down to "Donate to a charity today" and search Passtopass.org.
You can also click below to sponsor Pass To Pass through our GoFundMe page.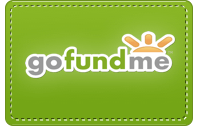 For more information, contact Bill Meyer through our Contact page or 509-991-1212 or mail donations directly to 9006 S. Sherman Rd. Spokane, WA 99224.