By being a sponsor for Pass to Pass you have the unique opportunity to connect directly with the active outdoor community and people that are touched in some way with Parkinson's disease.
The Pass to Pass event would not be possible without your support.
You can also click below to sponsor Pass To Pass through our GoFundMe page.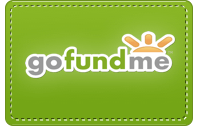 For more information, contact Bill Meyer through our Contact page or 509-991-1212.
Sponsors
Show your support to sponsors who gave so generously to our event.  Click on the logos below to learn more about what they have to offer.
In Memory of Bill Matthews
To those sponsors that wish to remain anonymous, we thank you from the bottom of our hearts.
Merchant Mcintyre Associates